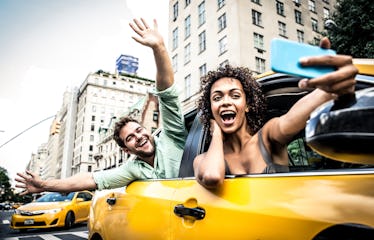 7 Best Things To Do In NYC On Your Birthday To Get That Empire State Of Mind
It's your birthday, yay! Are you making your way to New York or do you already live there? Either way, it's your day, and as much as you didn't build this city, on your birthday the city should seem like it was made for you. The best things to do in NYC on your birthday vary depending on what level of fun you're trying to get into. The choice is up to you.
"Fun" is such a loose term, but on your birthday you have every right to indulge in whatever you classify it as. It's the one day you treat yo' self to the point where you feel spoiled AF. You deserve it, and NYC couldn't be a better place for you to ring in the amazing day of your birth.
Hopefully you're up for a little walking and public transportation, because it's the best way to get around and really see NYC. If you've never or hardly have been before, you're gonna wanna take in as much as you can. It's also your birthday, so take the reigns to your day and lead yourself to wherever your heart desires. Yeah, you're obligated to blow out candles at some point on your birthday, but any of these activities may take that extra breath away beforehand.