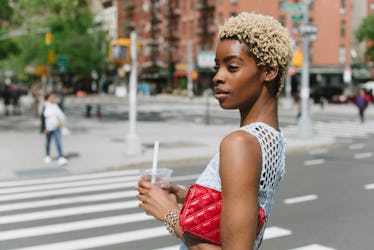 4 Zodiac Signs Who Won't Rush Into Relationships But Are Worth The Wait
Whether you need to go on 19 dates before deciding how you really feel about someone or you like to wait six months to officially DTR, sometimes building a relationship takes time. Like, a lot of time. Still, if you historically take a while to settle into a new romance, you may be one of these four zodiac signs who won't rush into relationships.
"Certain zodiac signs jump into love, while others take their time to get to know their partners," astrologer Lisa Stardust tells Elite Daily. According to Stardust, although everyone is different, the sun signs (Taurus, Cancer, Virgo, and Capricorn) aren't likely to rush into relationships. Although these signs enjoy dating, it's common for them to take their time before falling in love. It's important to note that no matter your sign, there's no one timeline for getting to know your partner or deciding what type of relationship feels right for you. As Miley Cyrus once iconically sang, "It's not about how fast I get there." Sometimes, life happens on its own timeline, and the best things are worth the wait.
Here are the four zodiac signs that tend to take it slow in new relationships.