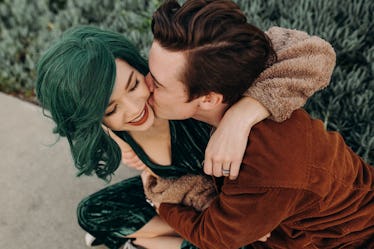 If You Love To Be Called "Babe," You're Probably One Of These 4 Zodiac Signs
I love having pet names for my partner, because it's a small but obvious way we tell each other that the bond we have is special and unique. It's a subtle gesture, but it both tells the world and each other that we're a team by choice. I know that's a lot of pressure to put on a little word like "babe," but honestly, that's why it matters so much. Of course, not everyone likes using terms of endearment, and that's totally OK, too. But for some people, particularly zodiac signs who love to be called "babe," having a pet name for their partner is a big deal.
For some folks, pet names are all about coming up with something unique that only you both understand. For others, however, going with a classic like "sweetie" or "babe" might actually be a better fit, because it is readily recognizable and coded language that says: We are a couple and we are in love. That kind of language can be both a declaration to the world, but also a loop of affection between partners — which is honestly just plain sweet, TBH. So, if your preferred term of endearment is "babe," chances are you're one of these zodiac signs.