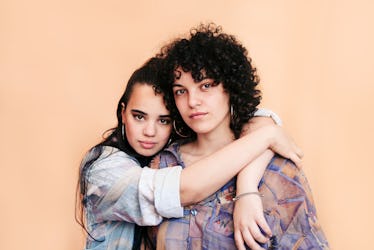 4 Zodiac Signs Who Aren't Super Romantic, But Show Love In Their Own Way
You know that part in a romantic comedy when it seems like all is lost, and then the love interest shows back up with a grand gesture, like breaking into song, or making a humbling declaration that proves just how in love they are? Yeah, I hate that part. I know, I know, I'm in the minority on that. I just find those moments so cringey! But then, what else would you expect from a Virgo, one of the zodiac signs who aren't super romantic — at least not in the traditional sense, anyway.
Every sign in the zodiac is capable of being very romantic and showing their partner just how loved they are, but what that demonstration actually looks like can vary wildly from sign to sign. For some signs, it's flowers, poems, and moves straight out of a Nicholas Sparks joint, but for others, romance is more subtle or more practical, but just as heartfelt. So, if your partner is not the type to sweep you off your feet old-school style, or if you would seriously prefer no one tried those tactics on you, chances are you, like me, are one of the astrological signs who just aren't all that romantic.