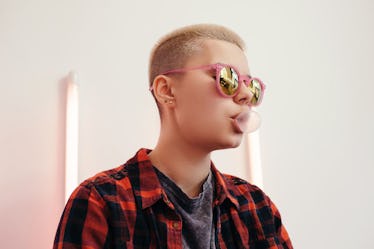 4 Zodiac Signs Who Are Pickiest About Dating, So Don't Be Surprised If They Take It Slow
Back when I was a swinging single, my friends would tell me that I could meet someone if I would just stop being "so picky." They thought the reasons I broke things off with people were unreasonable and small, and that I should just overlook them. But I couldn't! Even when I tried, those little nagging things would grow and grow, and become unbearable for me. Eventually, I just had to accept that I'm one of the zodiac signs who are pickiest about dating, and that the sooner I embraced it and the fact that I have really high standards, the better off I'd be.
Because here's the thing: When it comes to falling for someone, especially someone you want to have a future with, it's OK to hold them to exactly the standards that you're comfortable with — whether that's a relatively "low" bar, or a sky-high one. After all, it's your life, right? One thing you might want to consider is why you feel so strongly, and if perhaps the stars are to blame. Maybe you were born under a sign that just has more dealbreakers and less flexibility when it comes to what they want in a partner. And you know what? That's totally fine. Chances are, it also means you're one of these four zodiac signs.