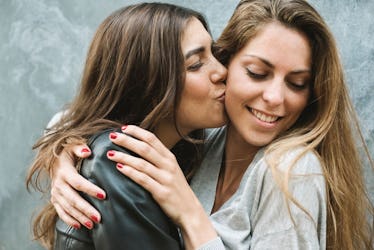 If You Love To Take Relationships Slowly, You're Probably One Of These 4 Signs
When I'm starting a new relationship, I like to proceed slowly at first while I take my sweet time considering if this is someone I want to commit to. Once I've made that decision, well, that's when it turns into full steam ahead. Basically, I go from "I don't know about you" to "Knock knock. I'm here! And I brought a moving van." Hey, I'm a Virgo and that's just how we do it, because we're one of the zodiac signs who love to take their relationships slowly — but when we know, we know.
Some signs, like Aries or Pisces, like to rush straight into a relationship, only to have second thoughts later. But other signs have to really take their time and make sure that the person they are seeing causally is really the right fit for something more serious. It could be self-protection, or fear of intimacy; whatever the case, some signs just need that extra bit of more time to stop and think before they are fully willing to give you their heart. So if, like me, you're a firm believer that only fools really do rush in, then you're probably one of the following signs.