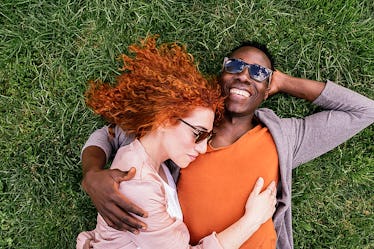 Here's When You're Most Likely To Finally DTR, Based On Your Zodiac Sign
Astrology can be a really helpful tool in many areas of your life, such as your career path, learning more about who you really are, and, of course, understanding matters of the heart. For instance, knowing how soon you like to define the relationship. Have you ever been accused of moving too quickly in relationships? Or maybe of moving a bit too... well, glacially slow? That could just be an astrology thing, because some signs just naturally move fast when it comes to love and locking it down, while others need to take their time and just aren't interested in rushing into anything. There is nothing inherently wrong with either approach, but knowing this about yourself can help you become a better communicator. So, if someone you're dating is getting impatient, or feeling a little overwhelmed, you can be open with them about who you are and what they can expect.
It also takes some pressure off you to do things "right." Instead, you can take things at your own pace — whether that's a crawl, a sprint, or somewhere in between. So, with that in mind, here's when you can expect to finally DTR based your zodiac sign.