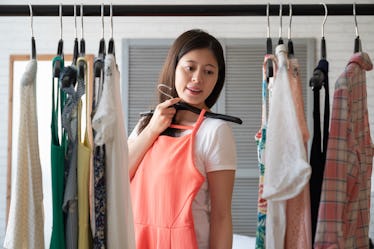 4 Zodiac Signs That Are Always Running 10 Minutes Late To Dates
Shutterstock
For some people, lateness is basically a fact of life. Just as certainly as the sun will rise every morning, you can predict that they'll show up late to any given event. It's never for unkind reasons; it's just part of who they are. Certain zodiac signs run late to dates more often than others, and when you understand the reasons why, it makes their lack of punctuality a little more endearing. They aren't trying to run behind — sometimes they just can't help it!
If you have a friend who's late to everything (or maybe you are that friend), you know what I'm talking about here. Occasionally, if I know I'm hanging out with someone who tends to run behind, I'll tell them to meet me 10 minutes before I actually plan to get there. It works like a charm, and it helps me not to get irritated by their (always quite fashionable) lateness. I've done this on dates as well. Often, the qualities that make someone the most lovable are also the qualities that make them the most frustrating to be around. But hey, everyone's human, and perfection just isn't in their DNA.
If you're going out with one of these four zodiac signs, you shouldn't be surprised if they show up just a few minutes behind — maybe breathless and hurrying, but still ready for a fun time.