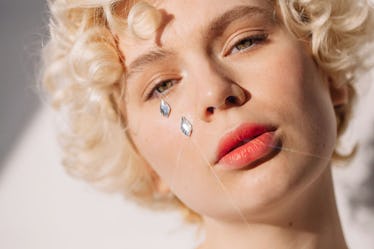 If You Have A Hard Time Dealing With Rejection, You're Probably One of These 4 Zodiac Signs 
Being rejected really sucks. It's hard to put yourself out there, open and vulnerable, only to be turned away. Unfortunately, it's something we all experience from time to time, and can even be considered a learning opportunity that makes you stronger in the long run. While some people bounce back quickly from rejection, others have a tendency to dwell and struggle to deal with that disappointment and pain, and those folks tend to be the zodiac signs that don't handle rejection well. That's because they either have a tendency to really open up their hearts quickly, or they have healthy egos that don't take being bruised well.
Listen, not everyone can be an easy-breezy Gemini who just lets things roll off their back like it's practically nothing — or a fickle Sagittarius who probably does all the rejecting anyway. (Must be nice!) Every sign has its strengths and weaknesses, and for some that comes in the form of having softer, more easily wounded hearts. So, if you tend to need a little more time to get over rejection than the folks around you, don't worry, because chances are you were just born under one of these zodiac signs who need a little longer to heal.