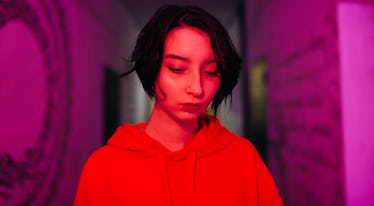 If You're Always The One Doing The Breaking Up, You're Probably One Of These Zodiac Signs
I am terrible about breaking up with someone. For me, pulling the ripcord on a relationship may actually be harder than being on the other end of a breakup. There's just so much self doubt and worry about hurting someone else's feelings, so I usually just end up staying in the relationship way past its expiration date. I have friends, though, who have no hesitation about breaking things off. When it's over, it's over, no looking back. And it just so happens that these friends tend to also be zodiac signs that always do the breaking up, so really, is it any surprise they're so good at letting go?
Not everyone is meant to be in a long-term relationship. They're in it for the good time, not the long time — and that's OK. However, it's only fair that everyone be on the same page about where a relationship is or isn't going. And since not everyone is comfortable speaking their commitment-phobia truth, it's probably good to know in advance which signs are more likely to break things off suddenly. So, if you tend to do the breaking up in all your relationships, you're probably one of the following signs. And if you're dating one of these folks, well, just be ready for anything.