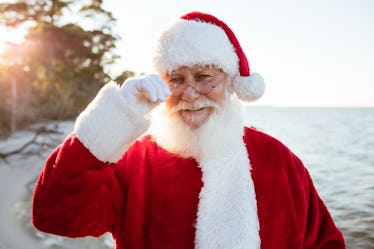 4 Unique Ways To Visit Santa With Your Friends, Because You're Still Kids At Heart
Christmas is right around the corner, and you couldn't be more excited. It's time to kick off the celebrations if you haven't already, because the season will be over before you know it. During the holidays, there are so many places to be and so many faces to see. Your schedule is likely jam-packed with festive plans, because it's prime time to live it up. Get nostalgic and experience Christmas like a kid again by making fun a priority. Here are some unique ways to visit Santa with your friends, because you're still kids at heart.
Somehow, the magic of Christmas looses a bit of its sparkle once you become an adult. Reality creeps in, and it can suddenly be difficult to focus on the simple, yet most important things in life. During the holidays, it's the best time to spend special time with family and old friends. So, why not plan something unique that will help bring out your inner hild? This could be the ultimate bonding experience and chance to simply focus on having good, old-fashioned fun.
You are never too old to enjoy Santa and all of the things that go along with him, but it's never too late to get into the spirit at every stage.