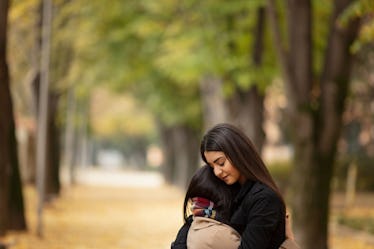 4 Things Experts Recommend When You Want To End Your Relationship
The decision to break up with someone isn't always easy. No matter how long your relationship lasted, or what's weighing down your bond now, it can be difficult to make up your mind to end a relationship. Just about anyone who has ended a relationship knows the struggle, so you're definitely not alone. It can seem like a huge deal to break up with someone, but it doesn't have to be scary or intimidating. There are some super helpful things experts say about ending your relationship that could come in handy. Whether you've only just started thinking about ending things, or if you're all ready to call it quits, this advice will be useful.
There's no doubt that deciding to end a relationship can be stressful, and even a little frightening. But it's important to remember that you deserve to be happy, and if your relationship isn't making you happy, you have every right to end it. "If you are scared to end your relationship, that likely means that you are just fearful of the unknown, not that you actually want to stay in the relationship," Trina Leckie, breakup BOOST podcast host, tells Elite Daily. "Even if you know that the relationship needs to come to an end, it is hard to let go of someone you spent a lot of time with."
If you need some tips before formally calling it quits, then read on for top-notch expert advice on ending a relationship.