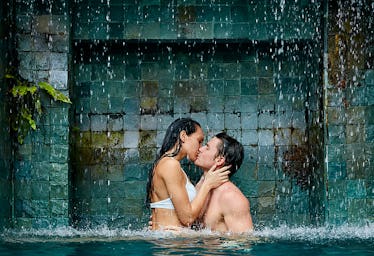 4 Subtle Signs Your Partner Wants To Marry You Someday That Are So Utterly Sweet
More often than not, I find myself out on dates with people who just don't want to commit. And it was only a couple of years ago I was in a relationship with someone, talking about getting married one day. Oh, how the tables have turned. While that relationship was certainly not meant to be, my ex and I had no problem discussing long-term plans with one another. If you're dating someone and looking for signs your partner wants to marry you, they may be subtly letting you know they see you in your life for a long time.
These are all signs your partner wants to marry you in the future – under the assumption that marriage is something they're considering at one point for themselves. There are surely people who want to be in long-term relationships that don't see marriage for themselves (totally valid and OK!) but here, I'm specifically addressing signs from a partner who does see marriage in their future. These signs could happen either before or after you've discussed the possibility of marriage, but even so, hearing any of the following will surely make a smile spread across your face if it's something you're thinking about, too.