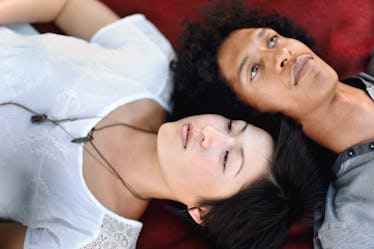 Here's How You Know You're Ready To End Your Relationship & Finally Let Go
I've always been really envious of decisive people; folks who can make up their mind on a dime and never look back. I'm basically whatever the opposite of that is. Let's just say, if they gave out awards for fretting, I would have the EGOT of fretting. I can be ambivalent over the most minute things. Simply ordering off a menu is a Sisyphean battle. So, you can bet when it comes to deciding to end a relationship, the struggle is real. It used to be that I could have all the signs you're ready to end your relationship poking me in the face and I'd still be like, "Hmm, I dunno, maybe it's not time yet. Maybe I'll get lucky and they break up with me!" Anything to avoid a tough decision.
While I've gotten better over the years, there is still that little voice of doubt that never seems to fully go away — that little voice that refuses to fully trust my instincts. In cases like that, it helps to get some expert input to help reassure myself that what I know to be true is true, and it's safe to go head and make the call. If any of that sounds familiar, then here's some expert advice to help you know for sure that it's time to call it quits on your relationship. This way, you can move on and never look back.