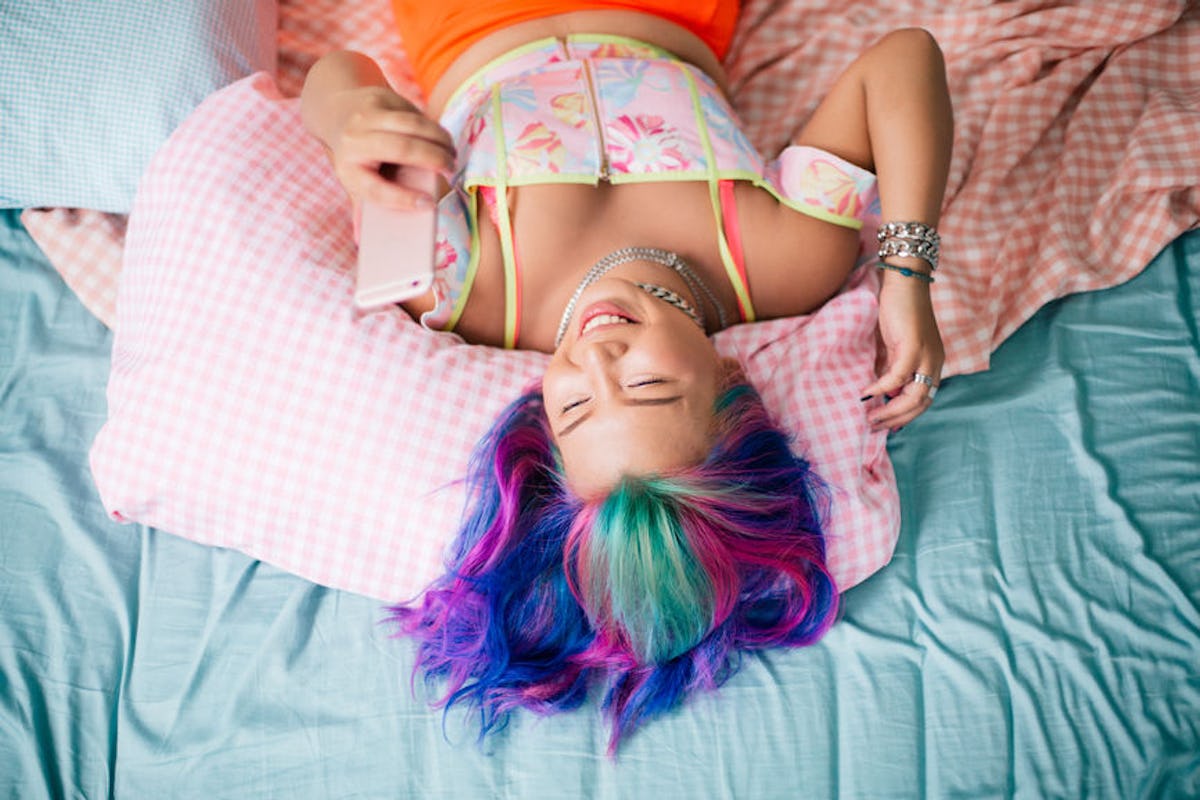 4 Signals You Can Spot From Texting That They're Def Flirting With You
The cutie you've been eyeing at your go-to coffee shop finally asked you for your number. You go, you baddie you. But after exchanging a few friendly texts, you can't tell if they're actually flirting. One second it's winky faces and fire emojis, the next it's radio silence. Luckily, relationship experts say there are signals you can spot from texting that someone's flirting to take note of, if you really want to know how best to respond. Good news: They're not that difficult to pinpoint.
But before we dive into all the signals this cutie is undoubtedly flirting with you, it's important to note that if they're coming onto you and you're not having it, you shouldn't be afraid to let them know. "If you don't feel the same way after receiving a flirtatious text, respond, but more in a quick, generic tone," cyber-dating expert Julie Spira tells Elite Daily. Simply let the person know that you're flattered, but not interested and you wish them the best. "It's miraculous how well clear and direct communication works, if you actually use it," Damona Hoffman, host of The Dates & Mates podcast, tells Elite Daily.
If, on the other hand, you are here for their possible flirting, but you just want to make sure it is actually what it seems, here are four foolproof ways to figure it out.