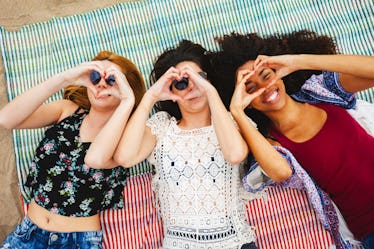 The Best Destinations For Your Girls' Trip You Don't Even Need A Passport For
We all need some time with our girls every now and then. It's the best way to lift our spirits and take a break from our busy lives for endless laughs and unforgettable memories. Girls' getaways are perfect, because it's just you and your mains having a blast in a beautiful destination. Before you look for your passport, though, you should consider booking your next girls' trip right here in the United States. You heard that right. You should consider plenty of incredible places to travel without a passport that are just waiting to be explored.
We tend to overlook places in our backyard and opt for international destinations. It's easy to get FOMO as you scroll down your Instagram feed and see people posing it up in Santorini or Venice. This inevitably makes us feel like we need to leave the country in order to truly travel. Fortunately, this couldn't be further from the truth.
There's no doubt that you can jet-set across the globe for a vacation, but sometimes all it takes is a road trip or a quick plane ride for a completely new experience. There are so many amazing places that will absolutely blow you away — so get packing.