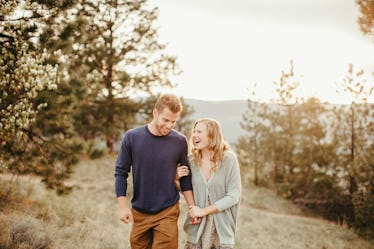 4 Last-Minute Valentine's Day Trips To Take In The U.S. That'll Give You Butterflies
The countdown to Valentine's Day 2019 has officially begun, and you couldn't be more excited. It's the perfect day to celebrate all things romantic a little bit extra with your partner. You could keep things simple and make a home-cooked meal together, or head to your favorite wine bar for sweets and sips. And if the wanderlust is kicking in, why not take a last-minute trip? It may end up being so much more fun than you ever expected. So, here are some of the best last-minute Valentine's Day 2019 trips to take in the U.S. that you shouldn't miss out on this year.
Travel is an incredible way to bond with the people in your life. It gives you the time and the space to truly get to know each other outside of your normal routine. You'll discover new things about your relationship, and who knows — you may leave your trip feeling closer than ever.
Being in a new environment with someone you love will give you all the butterflies. You don't need a holiday to prove your love, but it doesn't hurt to make this calendar date extra special. Pack those bags, and get ready to have the best Valentine's Day getaway with your boo.