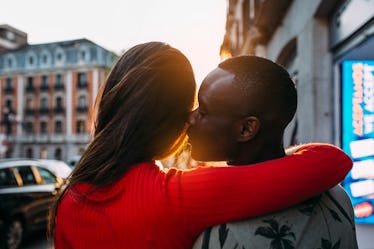 4 *Actually* Helpful Tips For Dating When You Have A Busy Schedule
It can be tough to fit dating into your already busy schedule. Personally, I barely have time to watch The Bold Type (or floss, but that's less of a big deal), so you better believe it's hard for me to make time to meet up with someone I don't know very well (or at all) for a first date. Still, if you're busy like me and trying to date, it's useful to get some helpful tips for dating when you have a busy schedule. To get the answers you need, I spoke with the experts.
I've had times in my life when I went out on dates all the time. I had a chill job, and my evenings were mostly open. But because I was seeing so many different people, I ended up going on a lot of bad dates. Now, I'm a lot busier, and more selective about who I go out with, so I feel like the quality of each date is much better. The good news is that even if you're busy, your dating life can still be amazing. However, it takes me a while to find someone I like (who also likes me — I always forget that other side of the coin), so I need to find better strategies for dating with a busy schedule. Fortunately, I got the deets for you.
Read on to find four helpful tips for dating when your schedule is jam-packed.