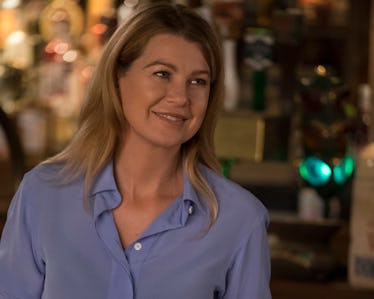 4 'Grey's Anatomy' Season 15 Details That Will Make You Wish It Was Already Fall
ABC
Season 14 of Grey's Anatomy is due to end with a bang, with promises of a wedding and two epic character departures surrounding the finale episode on May 17. Besides longtime characters leaving, this particular season finale ought to be quite heartbreaking, especially given that no one can get married on this show without some gut-wrenching drama first. As much as I'm waiting for Jo and Alex's nuptials with bated breath, I'm so ready to speculate about what comes next for the show. Grey's Anatomy has already been renewed for another season, and we have 4 Grey's Anatomy Season 15 details to analyze until the show returns in the fall.
Nowadays, the only thing we can rely on with Grey's Anatomy is that Meredith Grey will last until the very end and everyone around her is never safe. Not including this certainty, we've managed to track down all that we know about the show's fifteenth season so far, so we can temporarily forget about which doctors will inevitably be dealt random, uncharacteristic storylines. Can we make it through next year without a widespread trauma or just-a-smidge-too-scandalous love affair?
TBH, if Shonda Rhimes is in charge, probably not, but I won't be too mad about it. Onward to Season 15!