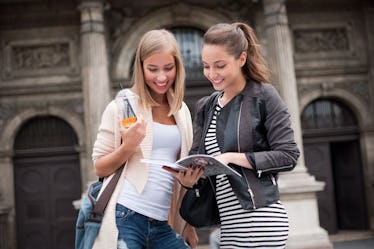 4 Epic Things To Do On Spring Break Plans If You Can't Study Abroad
Study abroad is the ultimate way to blend adventure and education while you're in college. It's an opportunity to learn more about a different culture, language, yourself, and much more than you ever imagined. You'll be able to fulfill your travel dreams while finishing your degree, and I can't think of anything better than that. It's a must-have experience while you're in college, but it may not always be feasible. Maybe the timing just isn't right, and that's totally OK. Here are some of the most epic spring break plans to make if you can't study abroad quite yet.
Fall semester is over, and spring break will be here before you know it. Spring break is another bucket list college experience. It's a fun time to ditch the books and live it up with your college besties. You'll be making the best memories in a new destination.
If you weren't able to study abroad, spring break might be the perfect time to discover a new destination on your own terms. You have a whole week to get out there, explore, and have your own mini getaway. You'd be surprised how much you can see and learn in a week. Here are some ideas to get you started.