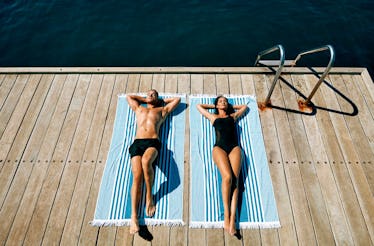 4 Early Signs That You & Your Partner Might Not Work Out In The Long Run, So Be Careful
It can be all too easy to get caught up in the thrill of a new relationship before realizing it doesn't have what it takes to last. For some, getting to know someone well enough to decide if there's long-term potential takes a while. We find ourselves spending several months in the thick of the honeymoon phase, with all of the love juices flowing, only to realize shortly after that the person we're with might not actually be the best fit. Luckily, there are several early signs a new relationship won't work that can give you a ton of clarity before you're in too deep.
It goes without saying that every relationship is different, so it can be tricky to recognize subtle signs. It gets even more tricky when we aren't completely upfront about who we are, because once we've decided we really like someone, we'd do anything to keep them smitten with us (even if that means not being fully ourselves). This pressure makes us less vocal about the compatibility issues that could turn out to be more severe later down the line. Learning to pick up on signs that may hint at incompatibility is one of the best ways to avoid wasting time with partners who won't last. Here are some that experts say to look out for.