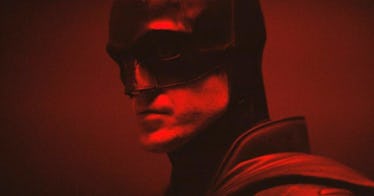 4 Details About 'The Batman' Spinoff On HBO Max That'll Get You Pumped
Warner Brothers
Of all the characters in the DC Comics universe, Batman just might be the most enduring. The caped crusader has been keeping Gotham City's streets clean on the big screen since 1942 and TV since 1966. There have been a full dozen Batman films since Michael Keaton iconically played Bruce Wayne in 1989, but there's only been a handful of TV appearances in total. That's about to change with a brand new series on HBO Max. These details about The Batman spinoff show how wide-open the playing field is to do a new series in the Batman universe.
When Robert Pattinson was announced as the new star of Matt Reeves' The Batman, it brought a jolt of unexpected energy into the franchise. The film, which is currently slated for 2021, resets the Batman story to Bruce Wayne's younger playboy years and is reportedly unconnected to either the Justice League franchise or the 2019 Joker film.
The movie, it turns out, will be connected to HBO Max's newest Batman series, which will be set in the Gotham City police department. According to a statement from HBO Max, the show will expand the movie's take on the comic book hero, providing more insight into the characters as well as the corruption within Gotham. The series will also, according to the statement, launch "a new Batman universe across multiple platforms," which means it's a pretty big deal to the fandom.
Here's what we know about the upcoming show so far: