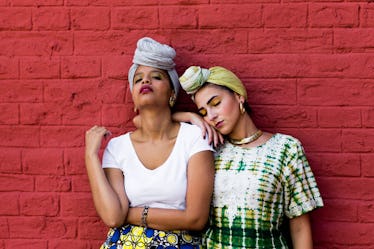 If You're Already Feeling The Effects Of Mercury Retrograde, These 4 Tips Can Help
Cue the ominous music, my friends, because Mercury is back in retrograde starting Tuesday, March 5 (but if you've been feeling it already, just FYI, Mercury retrograde's shadow period started on Feb. 19). This means that the planet will change its course and, in the process, potentially cause some major bumps in the road, particularly those related to communication. So if you're on the lookout for some communication tips for Mercury retrograde, don't worry. I got you.
"[During Mercury retrograde,] communication is off, and scheduling, electronics, computers, contracts are affected," says astrologer Patty Clark. She adds that the March 2019 retrograde in particular might feel overwhelming because of which sign it'll be in this time around. "This particular retrograde is in the sign of Pisces, which is ruled by planet Neptune," says Clark, noting that Neptune happens to be a rather tricky planet. "Neptune can make things unclear," she tells Elite Daily.
But listen, on a helpful note, cultivating awareness of how the planets move and impact life is the first step to overcoming the chaos. Clark says that by paying attention to how you're affected by these retrogrades, you can use this time to work with yourself. Believe it or not, a Mercury retrograde period can actually be an incredibly productive and creative time — if you approach it the right way. Here are a few tips to make sure you do.