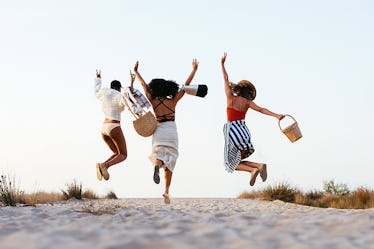 The Cheapest Places To Travel This Summer Will Make Your Travel Dreams A Reality
Summer is right around the corner, which means it's time to start planning that bucket list vacation with your girl crew. It's the perfect time to get away from it all and go on an adventure. You may be longing to plan a trip, yet wondering how you're ever going to afford it. Money doesn't grow on trees, and travel costs can add up very quickly. Fortunately, there are some travel destinations that will be a bit easier on your wallet. Here's a list of cheap places to travel this summer, so you can explore without breaking the bank.
There are some destinations where everything seems to make your wallet cringe, while other cities will allow you to make the most of every dollar. You just need to know where to go. If your friend crew is on a budget, then there are so many ways you can save during your travels. Splitting costs, searching for bargains, and choosing the right location can make all the difference. You don't have to worry about having FOMO as you scroll down your Instagram feed, because you'll be enjoying a dream trip with your besties, too. From Europe to Africa, these cheap destinations will make your travel goals a reality.