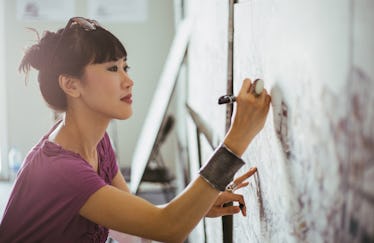 These European Art Retreats Will Refresh Your Creative Juices
We all go through phases of feeling uninspired, but travel seems to spark inspiration when we need it most. Sometimes all you need is a change of scenery to get those creative juices flowing again. An interesting conversation with a stranger or a breathtaking piece of art can make us feel alive again after being in a rut. This is why creative souls can benefit from new adventures. It can transform your thinking, which inevitably leads to new creations. In fact, there are art retreats in Europe that cater to creative souls with a serious case of wanderlust.
Art retreats give artists the time and space they need to create at their full capacity. It can be difficult to get started on that book or finish that new painting when work or school is in the way. Art retreats are the perfect chance to fulfill your wanderlust while you work on your craft. You'll have nothing but time on your hands to complete that project you've been putting off for so long. You'll also be surrounded by other creatives, who can be a major source of motivation. Whether you go away for a week or a month, a European art retreat might give you all the inspiration you need to create your next masterpiece.