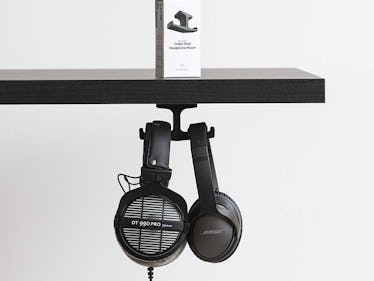 38 Products On Amazon That Tripled In Sales Because They're So Useful & Under $25
Recently, I've come to realize that you can save money and still make quality purchases. In fact, some of the most genius products available on Amazon can be bought for less than $25; you just have to be willing to scour the digital aisles for hours on end. It's totally worth it, though.
However, I know you live a busy life (I do, too... sometimes). That's why I've gathered some of the coolest products available on Amazon for you. Plus, in the interest of keeping your wallet happy, I've made sure that they're all less than $25. Sure, it may be my actual job to find the best deals and steals on Amazon — but it's still fun to see what kind of products customers are loving. So I'm happy to make your virtual shopping experience a little bit easier.
Whether you're in need of a pair of cut-resistant gloves that'll keep your hands safe while you're chopping vegetables, a container specifically designed for storing bacon grease, or an easy-to-use strainer that'll attach to the side of your pot while you pour water into the sink, there are tons of ridiculously useful products available on Amazon. Again, none of them will break the bank.