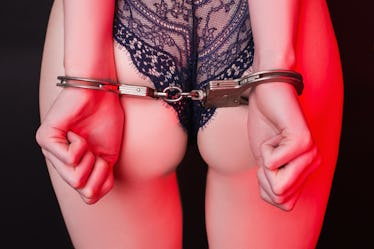 3 Zodiac Signs Who Take Risks In Bed & Are Down To Get Naughty
Have you ever dated someone you really liked and thought had real potential for a long-term relationship, only to discover they were a total letdown in bed? It's a huge bummer. If only there were some way to know what someone is likely to be like sexually without having to actually have sex with them. Since all that happens behind closed doors (unless maybe you're a exhibitionistic Sagittarius, that is), chances are the only hint you'll get of someone's sexual style may lie in astrology. By knowing which zodiac signs who take risks in bed and are the most exciting, can help you get a sneak peek at what may be waiting for you under their sheets in the future.
While all the signs of the zodiac have the potential to be mind-blowing lovers, some just naturally have the characteristics that increase the likelihood that they are willing to really go there and get extra freaky. For some, it's about having confidence, and for others it's just natural curiosity and a desire to push the sexual envelope. Whatever the case may be, when you are looking for a true freak in the sheets, look no further than these sexually adventurous signs.