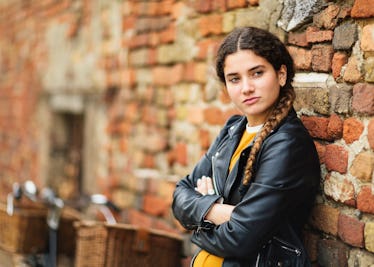 These 3 Signs Are Harsh AF During Breakups, So Watch Out
I think it's safe to say that nobody likes rejection, and being broken up with will always have some degree of suck to it. After a breakup, some people are able to dust themselves off and go about their business, while others prefer to gloomily stalk their ex on social media and mentally rehash every argument that led to this moment. Of course, your zodiac sign has a little something to do with how you process a split, and there are certainly zodiac signs that take breakups badly.
All signs have varying degrees of emotionality, but a breakup can be about so much more than feelings. It can change your lifestyle and routine, it can be expensive if you have to move out, and it can challenge your understanding of the world. And some breakups are especially traumatic if there's infidelity, broken trust, or deception involved, which is just icing on the crap cake. So how certain signs react to breakups has to do not only with how emotional the sign is, but how resistant they are to change, how they handle a blow to their ego, and how they process trauma. Here are a few zodiac signs that take breakups hard with a capital "H."