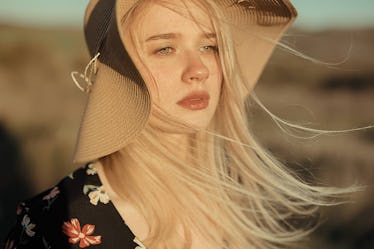 3 Zodiac Signs Headed For A Breakup This Summer, So Guard Your Heart
To me, the word summer basically equals freedom. The nights are long and everyone is out of hibernation and ready to celebrate the season. It's also when great uncuffing happens every year. Folks who paired up to weather the winter suddenly realize they need a little — wait, scratch that — a lot more space. Which means not every relationship is going to survive the summer months. One way to predict if this is going to be a season of uncoupling for you is by looking to the stars to see the zodiac signs headed for a breakup this summer so you can guard your heart if your astrological sign seems destined for singledom.
While learning your sign is facing some relationship trouble this summer may not exactly be welcome news — to say the least — there is at least a bit of a silver lining, and it's that there is no time like summertime to find yourself single again. So while this may not be the best news, at least it's a great time of year to embrace your freedom while getting back out there and maybe even meeting someone new. Here's which signs' relationships are going to cool down just as the weather heats up this summer.