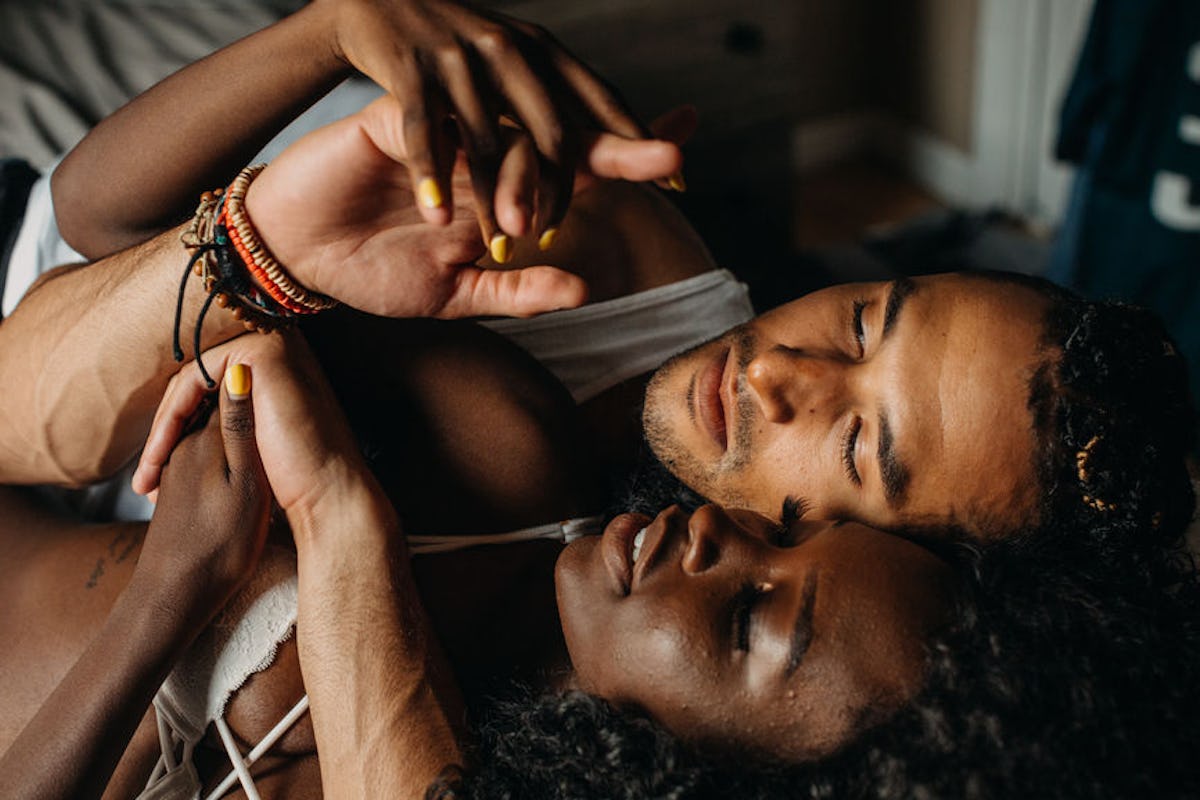 3 Totally Normal Thoughts To Have During Sex, So Don't Worry
When we think about sex, the focus is usually on the body and what it's experiencing. While that is, of course, a really integral part of the sexual experience, sometimes you forget about another very important organ — your brain! Your body may be very much present during sex, but the mind often has a way of wandering off on its own. That's totally common, but sometimes it goes places you really wish it wouldn't, and you might even wonder if some of those thoughts are normal thoughts to have during sex.
Good news: The answer is yeah, they probably are. "The only types of thoughts that should worry you during sex are ones which involve consent," Brit Burr, editor at large of Psych n Sex, tells Elite Daily. "If you aren't sure a sexual interaction is entirely consensual, stop and ask again. Or ask your partner to stop. Consent comes first." Beyond that, you don't need to worry. But just to be sure, I asked the experts what some common, unexpected thoughts people have during sex are, and how to overcome any that may be getting in the way of you just relaxing and enjoying yourself.