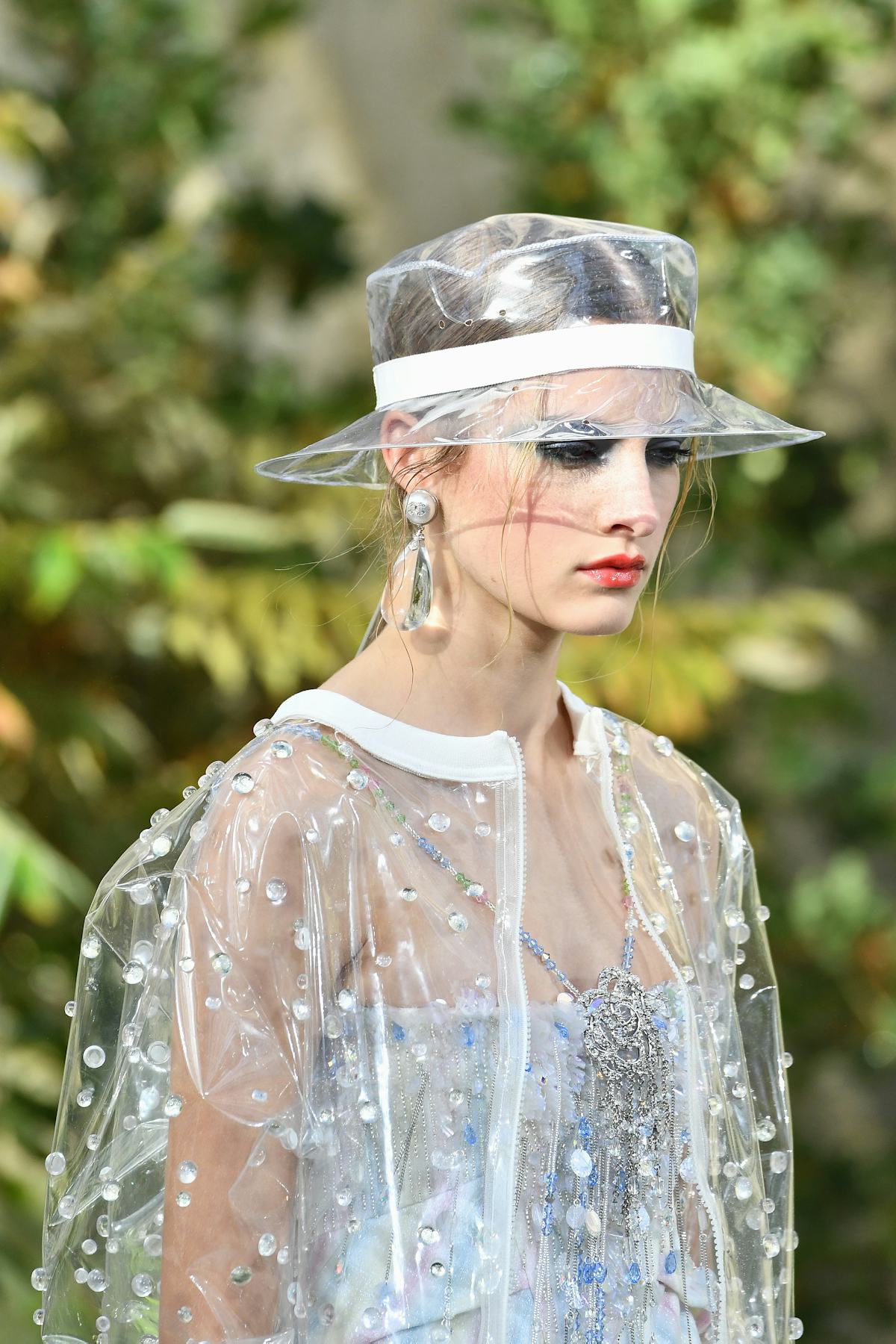 Your Tax Return Was Meant To Be Blown On These 3 Summer Trends
Pascal Le Segretain/Getty Images Entertainment/Getty Images
For me, the day before tax day absolutely blows. I always leave the arduous task of filing until the last possible minute and typically end up in a state of utter stressed out dishevelment. But then TurboTax informs me of my return and I cry for joy. Summer 2018 trends, I'm coming for you, because I finally have some extra cash to drop on the coolest pieces of the season. Ah, democracy, am I right?
Typically, I'll try to put at least half of my return into my savings account (hahahaha) because it's the adult thing to do and I'm 26 so, OK. But this year, I don't think that's happening because what's "in" is all so, so good and I am in need (read: lust) of a major wardrobe refresh. There are so many trends catching my eye — from all-rainbow everything and beautiful pastels to updated cowboy boots and dad sneakers (say what you will about the trend, I'm about it) — that it was hard to narrow them down to the top three, but below are the ones I am in love with the most. Any one of them on their own will completely make your look, and I am all about a statement piece. The second that check hits my bank account I'm going to be filling up my virtual carts with one of each. Sorry, retirement fund.
Beaded Bags
If you're a millennial then this trend probably looks familiar to you because beaded bags were all the rage from the mid-'90s to the mid-'00s. (They were also cool back in the '50s and '60s, so they're actually having their third revival.) I think I owned a few from Claire's and might've even tried to make one myself one especially creative afternoon at home (my mom is like the Martha Stewart of crafts), so the fact that they're back is giving me all of the nostalgic vibes. I've been carrying the same black crossbody pretty much every day since I bought it and must admit my bag game is weak. A colorful beaded carryall would be the perfect addition to my closet and would undoubtedly amp up my summer style. Here are a few of my favorites:
Puffy Sleeves
The '80s have been making a comeback for a few seasons now in various ways, and the puffy sleeves that defined the silhouette of the era are officially mainstream. Done in both subtle and extreme ways, the trend found its way onto the runways of brands like Stella McCartney, Off-White, Carolina Herrera and more. If you opt for a top with major balloon sleeves, balance it out with long, sleek trousers or a fitted mini skirt. If you want to go full-on '80s, pair it with the era-inspired beauty look — bold, bright eyeshadows and vivid lipsticks — for an especially righteous look. In this case, bigger is better, so go bold or go home.
PVC Jewelry
Who would've thought plastic jewelry would be all the rage on high fashion runways? What a world we live in! Chanel, Altuzarra, and more offer see-through everything (bags, shoes, and hats included!) in their seasonal lineup and seeing as the fast fashion options are affordable AF, I am all about it. From plastic earrings and bangles to necklaces laced with see-through beads, the trend literally takes shape in many forms. What's more, it goes with literally everything (clear doesn't clash) and is virtually indestructible so if you, like me, don't take the best care of your jewelry (mine is all jumbled up in a bag, yikes), this is the trend for you.
Happy shopping!