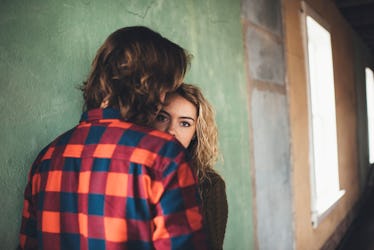 3 Signs You're Not Paying Enough Attention To Your Partner, So Get Off Insta & Go Cuddle
Taking the time to bond with your partner is an extremely important part of being in a relationship. Even if you've got a super hectic schedule, if you're going to be in a relationship, both partners should feel like they're getting an adequate amount of ~bae~ time. We're all human, though, and sometimes it can be easy to get caught up in other aspects of our lives and end up unintentionally making our SO's feel forgotten. That's why it's always a good idea to keep an eye out for the signs you're not paying enough attention to your partner.
Most of us have busy lives, but the cold hard truth is that we all make time for the things we see as priorities, and an SO should definitely fall into that category. I spoke with best-selling author and NYC dating expert Susan Winter about how you can tell if you're neglecting your SO.
According to Winter, successful relationships often require "negotiations" that should lead to a compromise both partners can feel satisfied with. This principle can help stabilize relationships where needs might not naturally be in sync. Here are some signs it may be time to have a conversation with your SO, to make sure they're satisfied with the time and effort you're putting into the relationship.