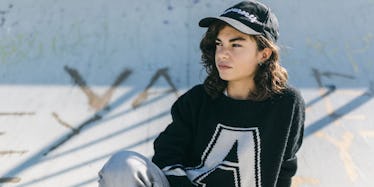 3 Signs Your Boyfriend Or Girlfriend Makes You Feel Bad About Yourself
If you're new to dating or have repeatedly experienced disrespectful partners, you may be unsure of whether or not your boyfriend or girlfriend makes you feel bad about yourself. You could be unknowingly used to poor treatment, you may have seen that behavior modeled by other couples you know, or you may not be aware of the respect you deserve in a relationship. If your partner isn't treating you right, you shouldn't have to put up with it at all. However, there are plenty of reasons you might not recognize their bad behavior, which could further impede you from leaving.
I spoke with Jennifer B. Rhodes, PsyD, licensed psychologist, dating coach, and founder of Rapport Relationships, and Nicole Richardson, LPC-S, LMFT, to become aware of the signs your partner might be making you feel bad about yourself. If you see these signs echoed throughout your own relationship, you should consider addressing them with your partner first. Additionally, if the behavior continues, you might seek out therapy, or consider ending the relationship. The latter will take both time and courage, so explore what best suits you.
"Setting appropriate boundaries is necessary so you can stop choosing partners who cannot meet your emotional needs," Rhodes tells Elite Daily. It can sometimes be incredibly difficult to determine a person's emotional intelligence, so don't blame yourself if you've found yourself in a relationship that isn't meeting your needs. These are the signs that partner might be making you feel badly about yourself — so you can address their behavior now.