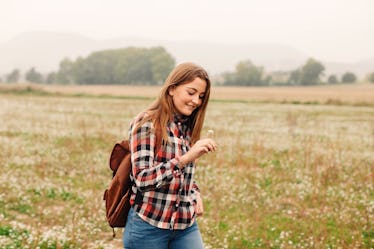 3 Little Things I Wish I Knew Before Moving To A New City Alone
Moving to a new city alone is no joke, especially as a young adult. It's a giant step leaving your loved ones behind, and there's a lot of uncertainty surrounding your new life in this new place. On one hand, the endless possibilities are exciting and liberating. On the other hand, they can be extremely overwhelming. The struggles adjusting to this new lifestyle can be all too real at times, but thankfully, they're only temporary — so take a deep breath. You begin to learn so much about yourself along the journey, and that is truly priceless. Looking back, there are so many little things I wish I knew before moving to a new city all by myself.
I thought life would be a breeze after graduating college. I worked my butt off to earn my degree and secure a dream job, but I had no idea what I was actually in for. When I moved to San Antonio, Texas, I stepped outside my comfort zone in so many ways. I embraced a new life with a completely blank slate, and found myself getting discouraged when things didn't work out the way I originally hoped they would. I learned that all of the curveballs were just part of the process — they were necessary to help me become the woman and adult I am today.