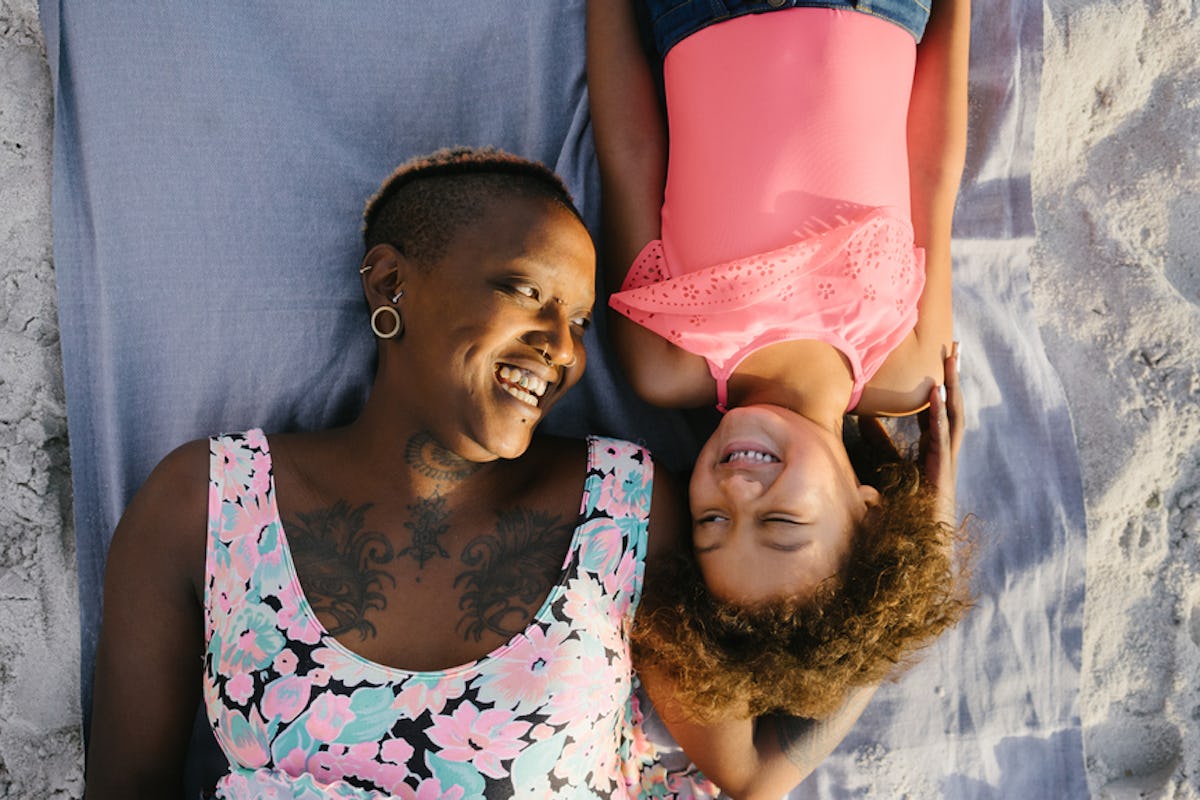 26 Cute Mother & Daughter Quotes That Define Your Best Friendship
I don't remember the exact moment when my mom became my best friend. I remember being little and needing her and my dad for everything. I wish I didn't remember the middle, but I do all too well — my irritable teen years, when I spoke more out of snide remarks, sarcasm, and eye rolls than in kindness and gratitude. (Oh, how I wish I could rewrite those years.) I even remember heading off to college and feeling so homesick. Somehow, between then and now, my mom became my best friend (and my dad, too, but that's a different story). Our amazing bond has flourished, and I am so grateful for it. Mother's Day is right around the corner on Sunday, May 13, and I can't wait to celebrate her by posting cute mother and daughter quotes on Instagram.
If you're blessed to also call your mom your best friend, you know just how precious your bond is. On Mother's Day, and every day for that matter, it's important to celebrate that — a sweet reminder of how grateful you are to have her in your life. These 26 quotes describe all the feels.
1. "She's the exclamation mark in the happiest sentence that I could ever possibly write." — Michael Faudet
2. "She gave me life." — Unknown
3. "My identity rests solely and firmly on this: I am my mother's daughter." — Spanglish
4. "I'm a reflection of her. So you know she's the sh*t." — Unknown
5. "The more a daughter knows about the details of her mother's life — without flinching or whining — the stronger the daughter." — Anita Diamant
6. "My mother is the bones of my spine, keeping me straight and true. She is my blood, making sure it runs rich and strong. She is the beating of my heart. I cannot now imagine a life without her." — Kristin Hannah
7. "I am a strong woman because a strong woman raised me." — Unknown
8. "Our time together is the greatest gift." — Unknown
9. "My mom worked way too hard for me to not be great." — Unknown
10. "A daughter is just a little girl who grows up to be your best friend." — Unknown
11. "I told my mom she was invading my personal space and she told me I came out of her personal space." — Unknown
12. "No daughter and mother ever live apart, no matter what the distance between them." — Christie Watson
13. "First my mother, forever my friend." — Unknown
14. "A daughter may outgrow your lap but she will never outgrow your heart." — Unknown
15. "It's the little memories that will last a lifetime." — Unknown
16. "I got it from my mama." — will.i.am
17. "I only love my bed and my momma, I'm sorry." — Drake
18. "The love between a mother and a daughter is forever." — Unknown
19. "You are my sunshine, my only sunshine. You make me happy when skies are gray..." — Jimmie Davis
20. "Mom: my first friend, my forever friend." — Unknown
21. "My mom taught me a woman's mind should be the most beautiful part of her." — Unknown.
22. "Everything I am, you helped me to be." — Unknown
23. "Mother. You are my voice of reason, storyteller, advice giver, hand holder, partner in crime [...] peace keeper, cheerleader, twin, confidant, and my best friend." — Unknown
24. "The older we get, the more we realize the importance of family." — Unknown
25. "Olive you, Mom." — Unknown
26. "Mom, you are my superhero." — Unknown