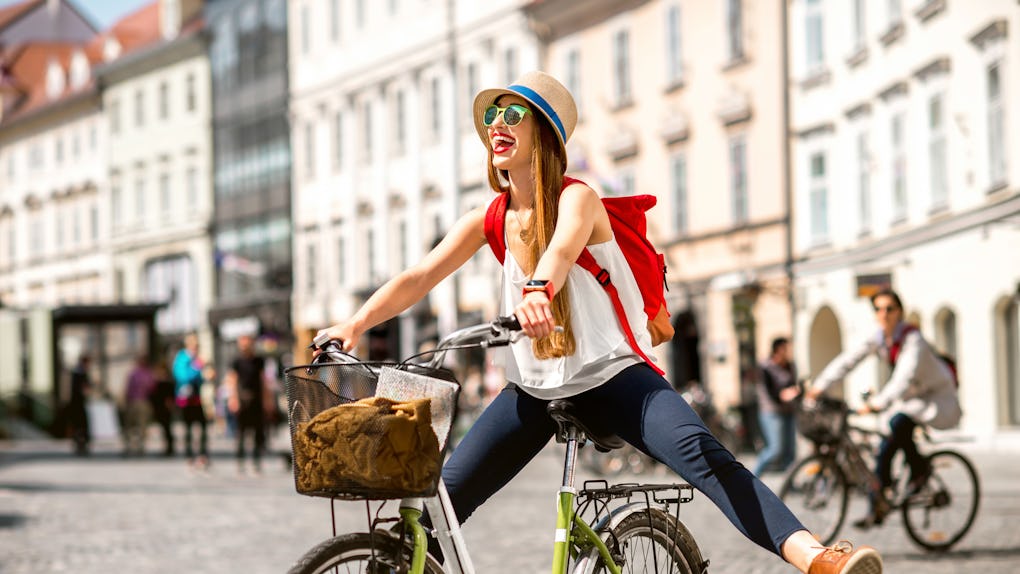 rh2010/Fotolia
24 Instagram Captions For Traveling Europe & Living Your Best Life Overseas
Traveling to Europe is a dream many people have in their 20s. There's just something so captivating about getting out of the country and exploring an entirely different land and culture. You might plan a romantic getaway to Paris with bae, or eat your way through Italy with your girls. (The gelato and pizza do not disappoint.) I dream of taking a river cruise down the Rhine and ending up in Amsterdam. That's the beauty of Europe; that one dream wanderlust trip. When you're finally packing your bags to make it a reality, you'll want to have some Instagram captions for traveling Europe tucked away in your back pocket as well.
This is a once-in-a-lifetime opportunity, so expect to take as many pictures as your phone storage can handle. When you're ready to share your adventures with your followers, you'll need some captions that perfectly sum up the whole trip. It's hard to come up with just the right words when you have so much to say, so these 24 Instagram captions will make it easier for you. Plus, with some prepared words, you won't have to waste time when you're ready to post to the 'Gram. Instead, use that extra time to see all that you can and enjoy living your #bestlife abroad.
1. "Don't let your dreams be dreams." — Jack Johnson
2. "For the sake of your soul, venture out."
3. "Better to see something once than to hear about it a thousand times." — Asian Proverb
4. "A journey of a thousand miles begins with one step." — Lao Tzu
5. "I'd rather be in Italy."
6. "I left my heart in London."
7. "Adventure is worthwhile." — Aesop
8. "Collect moments, not things."
9. "It's about the journey, not the destination. But maybe it's a little bit about the destination."
10. "And I think to myself, what a wonderful world." — Louis Armstrong, "What A Wonderful World"
11. "I didn't know that the world could be so mind-blowingly beautiful." — Justina Chen
12. "I am not the same having seen the moon shine on the other side of the world." — Mary Anne Radmacher
13. "When in Rome..."
14. "Travelers are dreamers who make their desires for adventure a reality."
15. "I have left my heart in so many places."
16. "Paris is not a city, it's a world." — King Francois I
17. "Once a year, go someplace you've never been before."
18. "Travel sparks our imagination, feeds our curiosity, and reminds us how much we all have in common." — Deborah Lloyd
19. "All you need is love... and a passport."
20. "My favorite thing: going where I've never been."
21. "Happiness is getting on a plane, and traveling to a faraway land."
22. "Travel far enough, you meet yourself." — David Mitchell
23. "I want adventure in the great wide somewhere." — Beauty and the Beast
24. "Did it for the AmsterGram."
This post was originally published on Aug. 6, 2018. It was updated on Aug. 19, 2019.