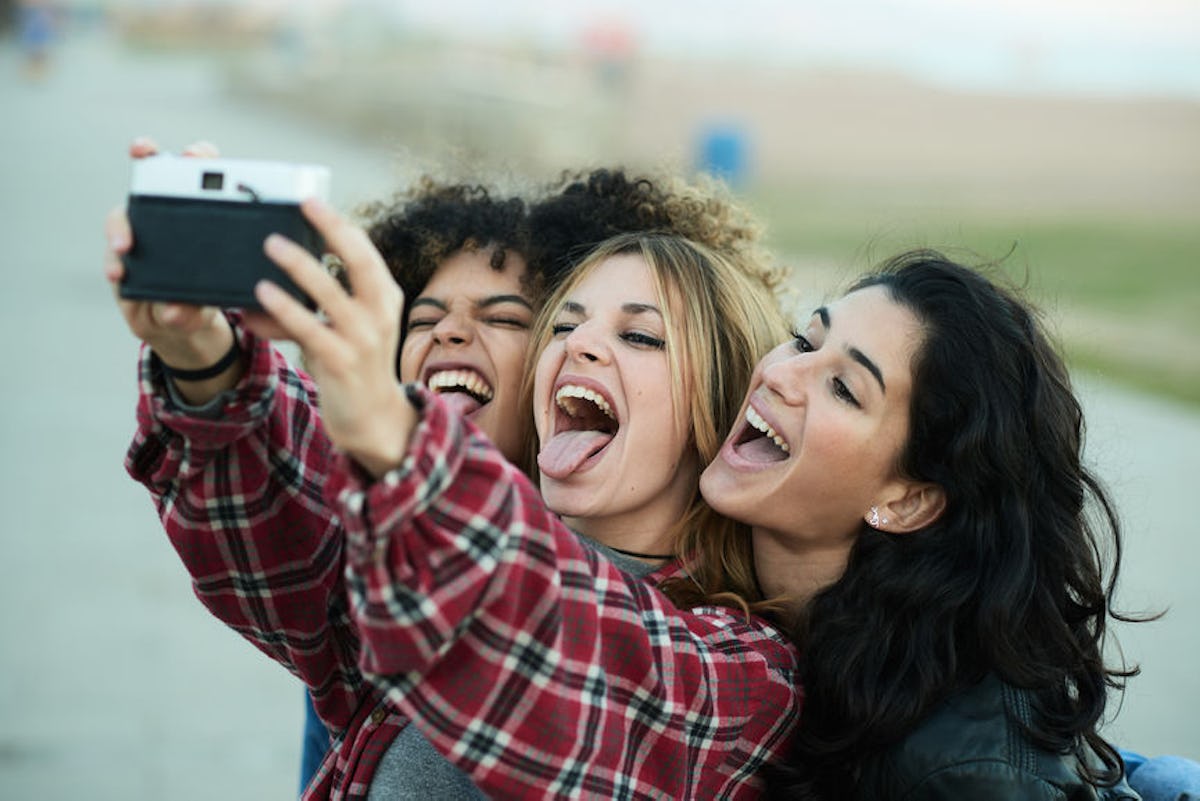 23 Captions For Freshman Year Of College, Because You're In The Big Leagues
The moment you accepted your high school diploma, you knew everything was about to change. Summer is flying by, and in just about no time, you are going to be stepping foot on your college campus as a freshman. It's a little intimidating, exciting, and definitely new territory, but you should fully embrace this special time in your life. On the first day of school and the time that follows, be sure to have those Instagram captions for freshman year ready to go, because you'll be making memories on the regular.
Your freshman year is all about learning the ropes and getting the hang of life without being under the same roof as your parents. It's a little taste of adulting and freedom, and you'll have to balance a school schedule along with it. Some of the people you meet your freshman year are going to be there throughout your entire college career. Before you know it, you will all be graduating together and you'll look back at these freshman pics and think about how it seemed like just yesterday when you were scouring your map looking for the right class.
For now, soak in all of those freshman feels, because you only get to do it once. You've got all of the supplies and a class schedule, so let any of these 23 captions highlight those freshman selfies.
1. "I put the 'fresh' in freshman." — Unknown
2. "We're bringing freshie back. Those upperclassmen don't know how to act." — Unknown
3. "I'm the new kid on the block." — Unknown
4. "Turning the page to a new chapter in my life." — Unknown
5. "Current mood: college life." — Unknown
6. "Move aside. Proud freshman coming through." — Unknown
7. "Starting my college career in 3, 2, 1." — Unknown
8. "And just like that, your girl is headed for the big leagues." — Unknown
9. "I'm a freshman all over again." — Unknown
10. "The future belongs to those who believe in the beauty of their dreams." — Eleanor Roosevelt
11. "My time is now." — Unknown
12. "Your education is a dress rehearsal for a life that is yours to lead." — Nora Ephron
13. "Taking matters into my own freshman hands." — Unknown
14. "First thing's first, where is the library?" — Unknown
15. "Does this filter make me look like a happy freshman?" — Unknown
16. "My freshman year is here." — Unknown
17. "You can never know what you are fully made of until you start to do the things that you fear the most." ― Edmond Mbiaka
18. "Be brave enough to try something new; you might just succeed." ― Stacey Kehoe
19. "Although no one can go back and make a brand new start, anyone can start from now and make a brand new ending." — Carl Bard
20. "This is a new year. A new beginning. And things will change." — Taylor Swift
21. "And now we welcome the new year, full of things that have never been." — Rainer Maria Rilke
22. "Never underestimate the power you have to take your life in a new direction." — Germany Kent
23. "The magic in new beginnings is truly the most powerful of them all." — Josiyah Martin
Your freshman year is a special one. Make the most of every moment, because it's going to fly by faster than you think.