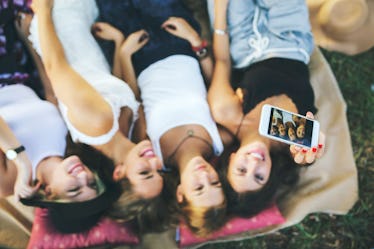 The 10 Types Of Friends You'll Inevitably Make Freshman Year Of College
Your freshman year of college is nothing like high school. Sure, you may still use that chic leather backpack, but you can't deny how grown-up you feel. You'll be making your own schedule, living on your terms, studying in your favorite coffee shop near campus, and celebrating every bit of your independence. Your college besties will right by your side through it all. The types of friends you make freshman year might seem totally brand new to you, but personalities like theirs have been cycling through the college experience forever.
Ask any person who has graduated from college about what their freshman year was like, and you'll feel like one of your besties casually made an appearance in their story. There's something about being a freshman that warrants meeting these dynamic personalities right off the bat. Maybe you guys bond in your dorm building, or maybe you're study buddies in Chemistry.
Either way, these friends are great to have, and they help expose you to students who may not be like you at all, but are hustling for that degree just the same. When you're looking back four years from now and thinking about your alma mater, these 10 personalities will sound all too familiar.