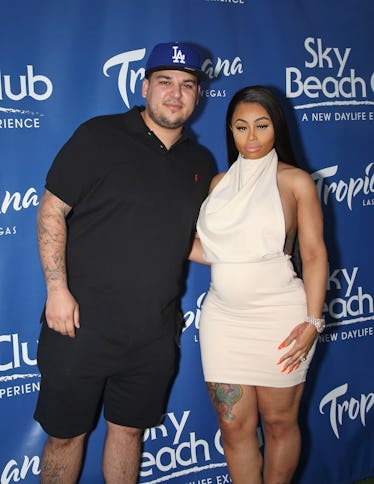 20 Photos Of Dream Kardashian That Are Too Pure For This World
Gabe Ginsberg/Getty Images Entertainment/Getty Images
Rob Kardashian is a rare sight when it comes to Kardashian family public outings. Fans are just lucky to get a glimpse of him on his own Instagram. While he shies away from the camera, his 3-year-old daughter Dream Renée Kardashian basks in the spotlight. Whether she is making an appearance with her Kardashian kousins on one of her many famous aunts' Instagrams, or posing for a selfie with her mom, Blac Chyna, the little one always has a smile on her face. Just take a look at these 20 photos of Dream Kardashian that are too cute for words.
Kardashian and his ex Blac Chyna welcomed Dream into the world on Nov. 10, 2016, and she has been bringing joy to their lives ever since. Despite her parents splitting on Feb. 16, 2017, there is no shortage of love for Dream. In a now-deleted Instagram post, Kardashian poured out his heart to his little girl. "I literally can't get enough of this girl," he wrote. "I never felt a love or happiness like this ever in my life and she makes me so happy." She definitely does the same for those around her.
Trust me, you'll catch yourself sporting an ear-to-ear grin by the time you're finished scrolling through this collection of heartwarming photos of Dream.