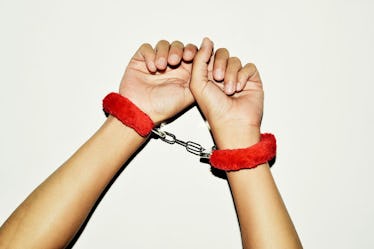 20 People Reveal Their Secret Sexual Fantasies & Is It Getting Hot In Here Or What?
Ever thought about having shower sex with Donald Glover? If so you're not the only one. When it comes to sexual desire, it can be hard to say what you really want. I asked 20 people to reveal their sexual fantasies. I really enjoyed these conversations because it showed me is that most, if not all, of our fantasies are completely achievable. Okay — except for the person who's hoping for shower sex with Donald Glover.
Whether it's to climax vaginally, to be choked, or have a partner genuinely invested in their pleasure— these fantasies could totally become a reality. Sometimes all it takes is the right partner, lots of communication and research on how to safely bring your private fantasies to life.
There's a lot of unnecessary shame in speaking about desire. And it turns out some people just want fundamental things from their partners. Take a look at the following fantasies so you too can feel less alone in your wanting — and maybe fulfill your fantasies after all.