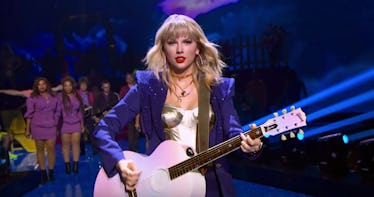 Here Are 20 Netflix Documentaries That'll Keep Your Mind Occupied
Netflix
As many people have learned recently, finding something to do instead of going out with friends or dining at your fave place is hard. Naturally, finding something to watch after exhausting what seems like all of Netflix feels impossible. Thankfully, there are a ton of documentaries on Netflix in spring 2020 that you can stream right now to take your mind off things — because while watching Cheer for the umpteenth time is great and all, your brain might be looking for some new stimuli.
For the past few years, documentaries have been all the rage. Whether you've already joined the movement or have yet to take the leap, there's a reason the genre is so huge. I mean, not only are you watching TV, but you're also learning about topics you like. In a time when brains and bodies are craving entertainment, adding some documentaries into your viewing schedule could be the perfect solution.
From true crime to food, sex to conspiracies, the below documentaries have something for everyone. Whether you're watching alone or utilizing the Netflix Party Chrome extension to view with friends, it's time to give your brain the break from The Office reruns that it deserves.