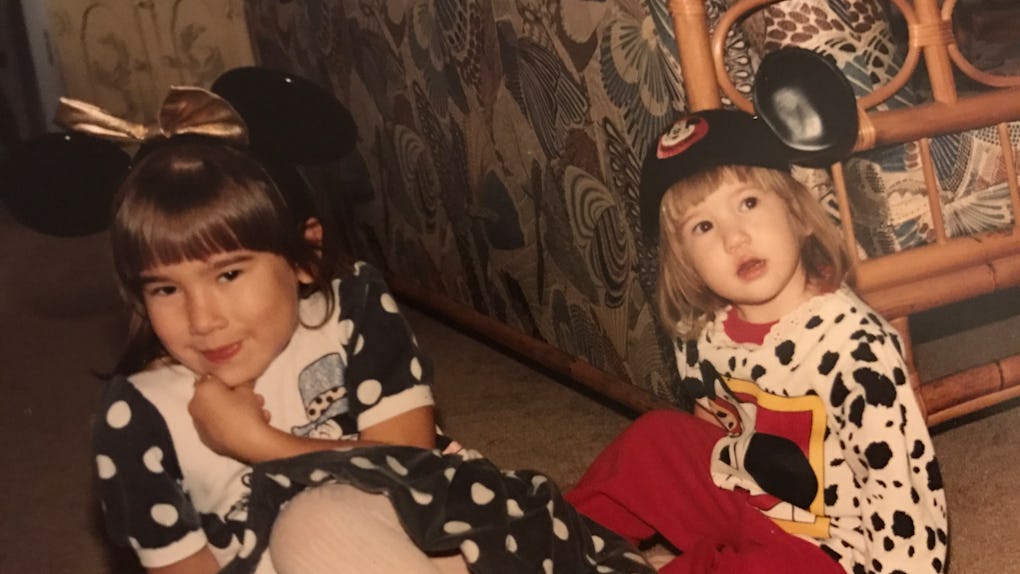 Rachel Chapman
20 Clever Captions For Throwbacks When The Nostalgia Is All Too Real
Let's be honest: The nostalgia is all too real and you love looking back on the good old days. That's why Thursday is the perfect time to open up Instagram and see all the throwback pics. It's like a trip down memory lane, filled with a lot of cute AF content, golden memories, and laughs. I don't know about you, but my favorite throwback pics are the most embarrassing ones. You can now look back on those school yearbook pics and laugh 'til you're crying on the floor. When you're about to post, you need some clever captions for throwbacks that'll make your followers smile.
The picture alone is funny enough, but just the right words will really set your throwback up for Insta-success. Every time I go back home, I break out the old picture albums to find some hidden gems that need to be shared on the 'Gram. Now, I have a ton of pics stored on my phone. The problem is, if I don't have the right caption, I can't post it. To help you out with this throwback dilemma, here are 20 clever and funny captions to use. Don't forget to add #tbt to your post, and get ready for those likes to roll in.
1. "She's a throwback." — Unknown
2. "Who else had one of those pens with five colors, and tried to push all the buttons at once?" — Unknown
3. "I love those random memories that make me smile no matter what is going on in my life right now." — Unknown
4. "Take me away to better days." — Unknown
5. "The best memories come from bad ideas." — Unknown
6. "I'll take a one way ticket back to the 90's please." — Unknown
7. "Sicker than your average." — The Notorious B.I.G., "Hypnotize"
8. "No one likes us except for us." — Unknown
9. "Too rad to be sad." — Unknown
10. "There's something about childhood friends that you just can't replace." — Lisa Whelchel
11. "Dang, I forgot to feed my Tomagotchi." — Unknown
12. "Dear Past, thank you for all the lessons. Dear Future, I am ready." — Unknown
13. "I had the best day with you." — Taylor Swift, "The Best Day"
14. "If we listen to each other's hearts, we'll find we're never too far apart." — Powerline, "Eye to Eye"
15. "When I was younger, if you could run up the slide, you had skill." — Unknown
16. "Never. Ever. Ever. Get rid of the desire to climb a tree or run through the sprinklers." — Unknown
17. "Remember when we were kids and we wanted to grow up? What were we thinking?" — Unknown
18. "Isn't it funny how day by day nothing changes, but when you look back everything is different?" — C.S. Lewis
19. "I am my own ghost, haunting the memories I love the most." — Unknown
20. "Never forget who you are." — The Lion King
This post was originally published on Aug. 27, 2018. It was updated on Aug. 9, 2019, by Elite Daily Staff.