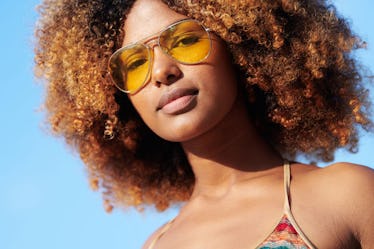 19 Super Hot Sexts To Send When You're Away From Your Partner Over Summer Break
As someone who did it for about a year and a half, I can attest to how difficult long-distance relationships can be. They're especially trying when it comes to the physical aspect of romantic relationships, namely S-E-X. You might be in a temporary LDR situation — maybe you and bae went home for the summer, or maybe you've relocated for an internship. Good news! Your sex life doesn't have to suffer, not even for the three months of summer break. The main way to keep the flame going is by coming up with some spicy sexts to send over summer break.
You can always engage in the age-old, tried and true nude. But apart from sending nudes, you can slide your partner some tantalizing text messages to keep you on their mind (and elsewhere). You might send a sext to get the ball rollin so that, yes, you can get off with your boo later via Snapchat or FaceTime later. You also might just hit "send" on a sexts to tease your partner or up the ante for when you finally see each other again. Whatever the case, here are 19 sexts you can send your partner over spring break to get them extra hot for you.