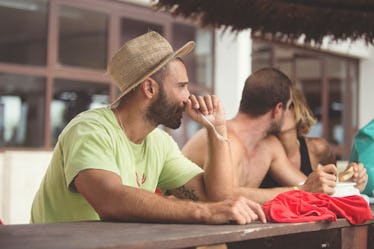 These 16 Couple Behaviors Tend To Grate On People's Nerves, So Watch Out
I'm a big believer in refusing to let others dictate the way you live your life. That being said, I also believe in being reasonably considerate. If my behavior is bothering the people I care about, I want to know so that I can work on it. For example, if my boyfriend and I do something that makes my friends feel annoyed or uncomfortable, I'd like to know! Well, in a recent Reddit AskWomen thread, ladies shared the annoying things couples do and I've got some of their best responses here for you.
Of course, if you do any of these things, I'm not saying you need to stop just because these strangers on Reddit find it annoying. But you deserve to know how your behavior affects others. So, without further ado, here they are.