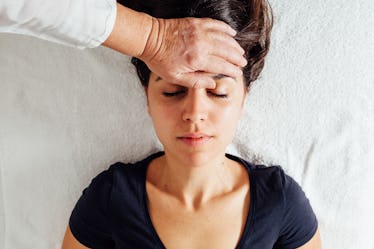 14 Tweets About Getting An IUD Removed That Are So Relatable, It Literally Hurts
If you or a loved one has an IUD, you may already know the joys (read: uterus pain) that can come along with inserting and removing them. Even if you're new to the birth control game, rest assured Twitter users aren't. These tweets about getting an IUD removed are so relatable, they literally hurt. Real talk: IUDs are more than 99 percent effective at preventing unwanted pregnancies, making them some of the most effective forms of birth control currently on the market (yay!). And depending on the type, IUDs can last from three to even twelve years without needing to be replaced. I personally am on my second IUD and by and large would give it a "would do it again," seeing as I have literally done it again.
IUDs can really range in price — from as low as free ninety-nine, to upwards of a thousand dollars — depending on your provider and health insurance. Of course, if you're #balling #on #a #budget, check out your local Planned Parenthood health center to find the birth control that's both affordable and right for your body.
If you've made it through an IUD insertion, let me tell you, these 14 tweets about getting your IUD removed are relatable AF.