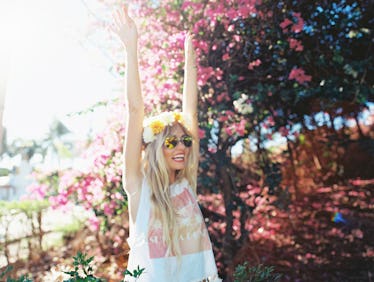 14 Attainable Summer Bucket List Goals For The Girl Who Wants To Try New Things
Let's be real: When is the last time you did something for the first time? It may sound cliché, but life is so short. The last thing you want to do is look back and find yourself full of regret. The world is your playground, and there is so much to discover. It's easy to get stuck in a rut, but it's important that you find ways to enjoy life to the fullest. If you find yourself feeling bored or uninspired in your life, then you should consider opening yourself up to new experiences. These summer bucket list goals are perfect for the girl who wants to try new things.
You don't have to go skydiving or fly across the world for new experience. An adventure can be as simple as sparking a convo with someone in a coffee shop, or trying a new food. If you're willing, you'll discover so many opportunities to expose yourself to new things. Your confidence will improve when you conquer a new challenge or complete a new goal. Before you know it, your life will be full of the experiences you've always dreamed of. You'll continue pushing yourself and adding to your passions. So, what's stopping you?