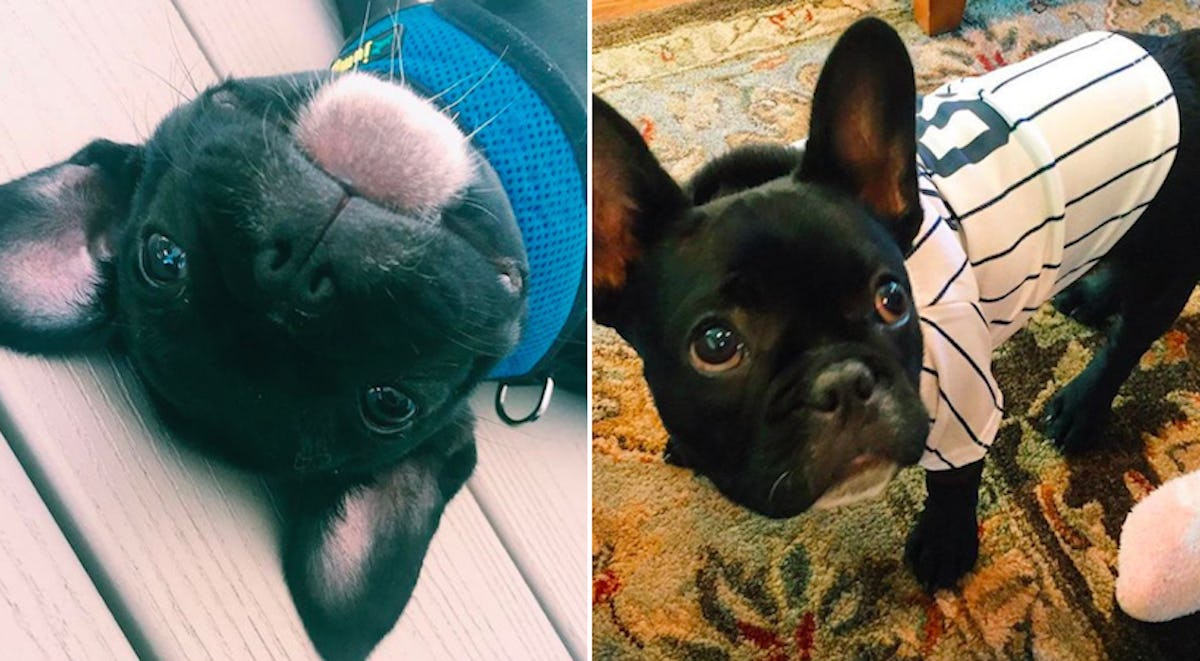 13 Legit Reasons Why French Bulldogs Are The Actual Cutest Animals On The Planet
They're cute, they're little, and they're always ready for some cuddle time. I'm talking about the French bulldog — and it's no wonder these pups are such a popular breed. Just the sight of one of these little guys has your heart melting instantaneously. There's just something about their innocent little faces and large ears that makes them oh-so-adorable. Be forewarned that these pictures of French bulldogs are sure to make you say "awe" — so if you're reading this at work or in a quiet library, try to contain yourself.
Actually, I dare you to try and get through this list of 13 French bulldogs without squealing in joy. It's pretty impossible, and why would you want to? Especially when they give you that look with their puppy-dog eyes and head tilted to one side that just says, "Be my cuddle buddy forever. I woof you." We just have to say, "yes."
If you happen to have a French bulldog at home, you are so lucky and I am extreme;y jealous. I wish I had a pawsitively adorable friend at home to give endless French bulldog kisses to. I would totally turn to the bark side just for these doggies. That's the truth — fur real.