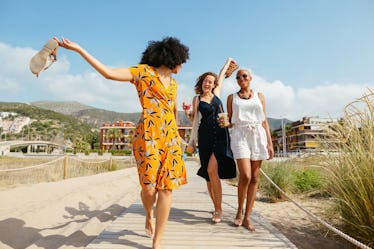 12 Things Millennials Love About Summer That'll Forever Hit You With The Feels
What's not to love about summer? The perfect combination of warm weather and sunny days makes you want to seas every single moment. But besides the beautiful sunshine and long days spent at the beach, there are additional things millennials love about summer. It's the little things like enjoying frozen ice on a hot afternoon, or having the first bonfire of the season with your besties, that make a lasting impression. Needless to say, you're seriously excited to have yet another summer for the books.
Consider this list of reasons why millennials love summer as your unofficial checklist. You probably can't wait to do every single one of these things. Going down the list, you'll feel instant nostalgia and will probably say, "Preach," because summer wouldn't be quite the same without them. That's why there's no time to sit around (unless you're chilling on a hammock and taking a nap midday, of course), and get to making the most of this glorious time of year.
From the pool, to the beach, to jet-setting throughout the country and around the world, summer is here and waiting for you. Now, it's time to do every single thing your millennial heart desires, because it's summer.