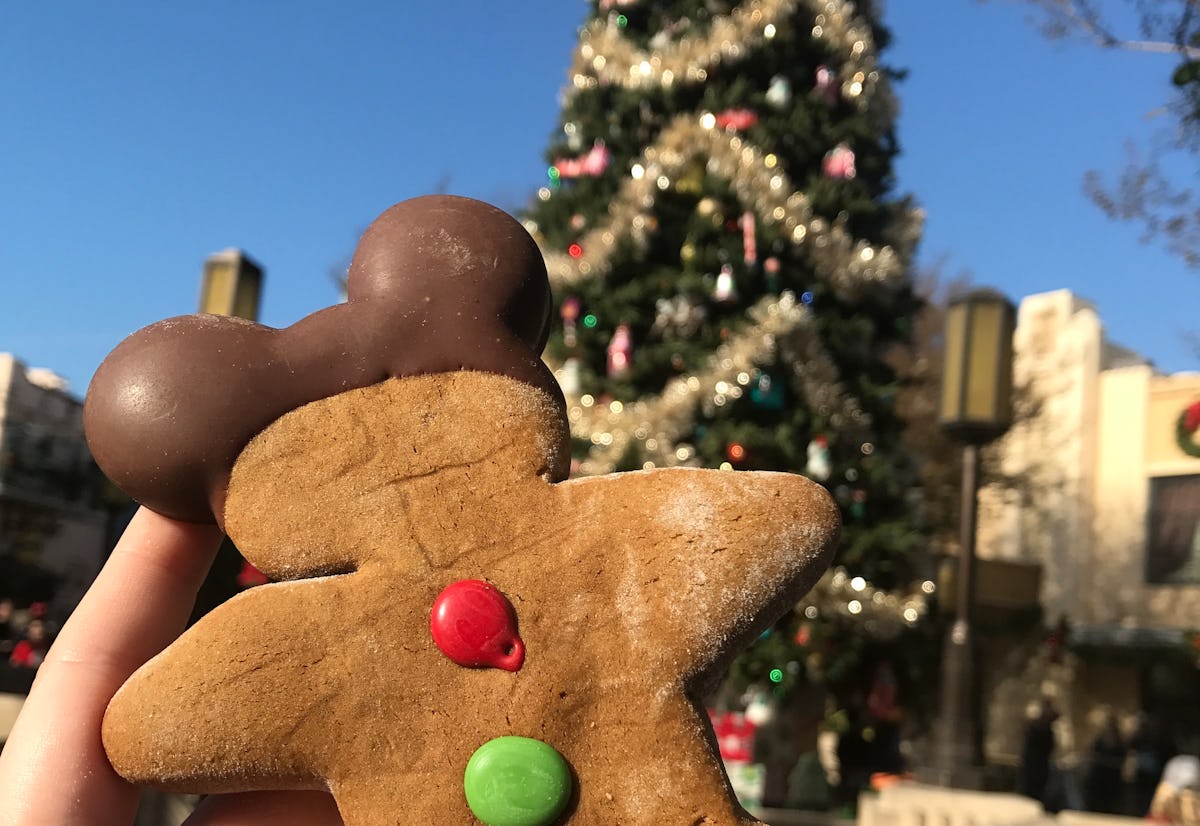 12 Christmas Treats At Disney Every Foodie Needs To Instagram This Season
When most people think of the Disney parks, the first things that may come to mind are the fun rides and the beautiful castle. Of course, those are quintessential to the Disney experience, but the real gems are all of the sweet treats you can eat. A good churro and Rice Krispy Treat never disappoint, and you can find your favorite Disney snacks all year round. But during the holidays is when your favorite foods get a festive makeover. There are a ton of Christmas foods at Disney that every foodie needs to try.
If you're planning a holiday trip to one of the parks, you should start making a list now of every treat you want to try. I know my list is far too long, and my stomach is excited to check all of them off. Patience is key, because you can't forget to take a picture of your food for Instagram right before you eat it. Your friends and family will be totally jealous of all of the goodies you get to eat. Here's an Insta tip for you to capture that awesome picture: There are so many amazing holiday decorations throughout the park, and they make a perfect backdrop for your festive treat. When you're packing for your Disney trip this season, don't forget to add these 12 Disney snacks to your itinerary.