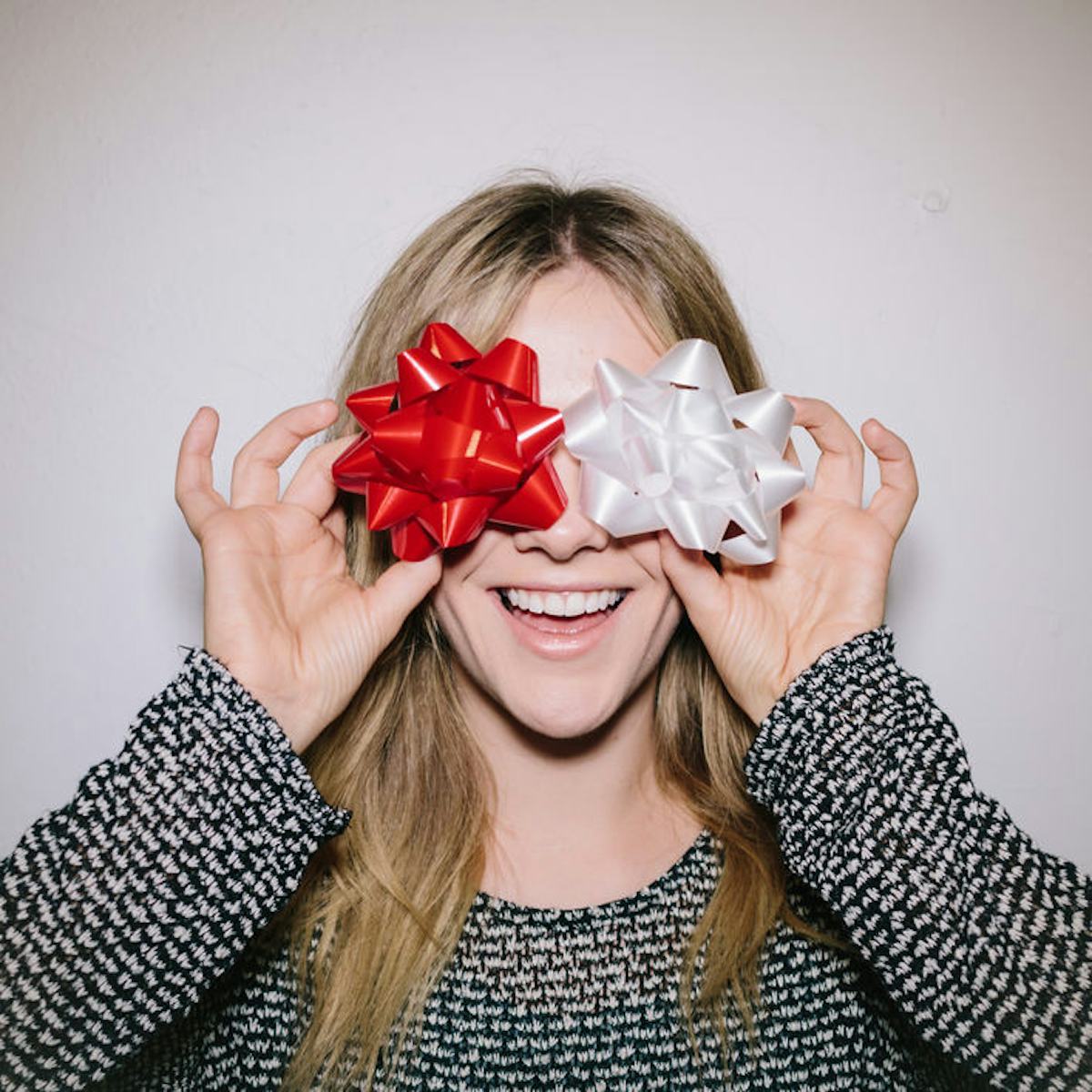 12 Best Christmas Lyrics For Captions That Are Snow Perfect For Your Holiday Pics
The holiday season is in full swing, and you're feeling merry AF hearing Christmas carols wherever you go. There's something about Christmastime that makes you want to sing, skip, jump, laugh, and experience every positive emotion possible. It's a holiday full of cheer, and you're all about it. In case you have a hard time choosing the best Christmas lyrics for captions this year, then this is a good place for you to start.
So many awesome Christmas songs, and so little time! The holiday season doesn't last forever, but these Christmas lyrics will be stuck in your head for a while. You're not complaining, though, because these songs bring on all the good vibes.
Whether you're driving to Grandma's house, decorating your apartment, or shopping for gifts for your family, Christmas tunes make for the best kind of background music. The lyrics also serve as the perfect captions for the holiday Insta pics you're seriously going to sleigh this year. These lyrics will bring out the holiday cheer, so be sure to take notes!
1. "I won't ask for much this Christmas. I won't even wish for snow. And I'm just gonna keep on waiting, underneath the mistletoe." — Mariah Carey, "All I Want for Christmas Is You"
2. "Holidays are joyful. There's always something new. But every day's a holiday. When I'm near to you." — Frank Pooler, "Merry Christmas Darling"
3. "Christmas Eve will find me, where the lovelight gleams. I'll be home for Christmas, if only in my dreams." — Kim Gannon and Walter Kent, "I'll Be Home For Christmas"
4. "Oh, the fire is slowly dying. And, my dear, were still goodbye-ing. But as long as you love me so, let it snow, let it snow, let it snow." — Sammy Cahn, "Let It Snow"
5. "Have yourself a merry little Christmas. Let your heart be light. From now on, our troubles will be out of sight." — Hugh Martin and Ralph Blane, "Have Yourself a Merry Little Christmas"
6. "Sleigh bells ring, are you listening. In the lane, snow is glistening. A beautiful sight, we're happy tonight. Walking in a winter wonderland." — Richard B. Smith, "Winter Wonderland"
7. "He sees you when you're sleeping. He knows when you're awake. He knows if you've been bad or good. So be good for goodness sake." — J. Fred Coots and Haven Gillespie, "Santa Claus Is Comin' to Town"
8. "Come and trim my Christmas tree, with some decorations bought at Tiffany's. I really do believe in you, let's see if you believe in me." — Joan Javits and Philip Springer, "Santa Baby"
9. "There'll be parties for hosting, marshmallows for toasting, and caroling out in the snow." — Edward Pola and George Wyle, "It's the Most Wonderful Time of the Year"
10. "Next year I could be just as good, if you'll check off my Christmas list." — Joan Javits and Philip Springer, "Santa Baby"
11. "The mood is right, the spirits up. We're here tonight, and that's enough. Simply having a wonderful Christmas time."— Paul McCartney, "Wonderful Christmastime"
12. "And everyone is singing. I hear those sleigh bells ringing." — Mariah Carey, "All I Want for Christmas Is You"